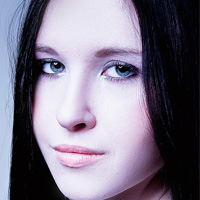 Freshen Up and Welcome the Spring Season with Facial Hydration Services from My Beauty Angels
August 24, 2021
Spring season is often attributed to renewal and rebirth. We often look at spring as a chance for a refreshing encounter that is why most people pick this time of the year to relax and take a break from life's challenges and monotonous routine. One way of doing this is by treating yourself with facial hydration services. 
If you are lacking the vitamins your skin needs, a hydrating facial is just what is needed to restore moisture to your skin. When facial skin is dry, it is extra sensitive and requires special attention. This is why moisturizing your skin is key to keeping your face healthy, and our Hydrating facial will do just that.
People who experience irritated, dry, and oily skin will definitely benefit the most from a Hydrating facial. That is because hydrating facials focuses on preventing and treating dehydration of the skin, here a some of the amazing benefits:
Hydrated Skin: No one wants to have a dry and flaky skin, the best way to avoid this is to keep skin hydrated. Hydrated skin absolutely necessary to maintain healthy and beautiful skin. Facial hydration is the best way to hydrate your skin, making it resilient to wrinkles.
Brighter Skin: Dehydration is the most common cause of dull looking skin. Hydrating your skin makes it look brighter because all the dirt and dust from the pores are removed.
Cleanses The Skin: Skin constantly needs cleansing to attain a bright and blossoming appearance, and a Hydrating facial can do this because it deeply cleanses and removes all the impurities on the top layer of the skin.
No More Itchiness And Irritation: Skin becomes itchy and gets highly irritated when it is dry and dehydrated. When dry, the skin is extremely sensitive, but once hydrated, the skin starts to regenerate and will replace old, itchy and dry skin cells with healthy hydrated ones.
Regulates Skin Oil: To maintain healthy skin, you must balance the oil in your face. In fact, too much oil in the face in known to cause acne breakouts, and not enough oil leaves your facial skin unprotected. Basically, hydration treatments balances the oil in facial skin to keep it hydrated and healthy.
Skin Is Smooth And Soft: Everyone wants baby soft skin, and it is possible, after facial hydration your skin becomes extremely smooth and soft to touch, just like baby skin – healthy.
Skin Tone And Texture Becomes Balanced: If you want a more even skin tone and texture, facial hydration can help by removing dead skin that cause uneven skin tones and skin textures.
If you want to experience all the benefits mentioned above, then My Beauty First can help. We offer the best Facial Hydration treatments that will leave you feeling and looking younger, and healthier than ever.
Optimized by NetwizardSEO.com.au