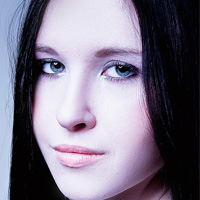 Beauty Resolution for 2018: A Complete Make Over for Your Well-being and Self-esteem
January 18, 2018
The personal appearance experts at My Beauty First know just how essential a complete makeover can be for brightening your spirits, boosting your feelings of self-worth, and putting you in a positive state of mind. With their guidance and experience, they know they can help you value and like yourself much more than ever before. Because they specialise in all areas of personal beauty enhancement and bodily care, these personal beauty care professionals are eager to assist you in undergoing a complete appearance and self-valuing renewal as a major step toward seeing yourself in a totally new, glowing and sparkling perspective. Their goal is to help you view yourself as more attractive inside and out, with the confidence and emotional drive to excel in all that you do in life as a more beautiful, self-assured, dynamic and successful individual. Giving you a makeover as a totally attractive, radiant person is their resolution for 2018.
How a Complete Beauty Makeover for 2018 will Boost Your Feelings of Well-being and Self-esteem
Your personal beauty and improvement specialists will heighten your feelings of well-being and self-esteem in 2018 by including such beneficial and ego-boosting treatments as the following in your beauty makeover plan:
Microdermabrasion. - This skin refining process makes use of very small crystals, which are sprayed on your skin to exfoliate skin surfaces, as needed. Helpful for all skin types, microdermabrasion never scars or discolors the skin. It is not useful for clearing serious scars caused by acne, wrinkles or stretch marks, which are normally treated by dermabrasion, in which a sanding instrument is used for clearing, equalising and smoothing your scarred skin tissues. However, the refining process of microdermabrasion will revitalise and enhance your skin, giving it a more youthful, resilient look and feel. This beauty treatment is most helpful in ridding your skin of dull-toned areas, age spots or any discoloration.
Hot Stone Massage. - This specialised form of massage uses heated, smooth stones, which the massage therapist places on the client's body to warm and relax muscles, making them more pliable and responsive during the massage treatment. This will allow the massage professional to give a deeper, more thorough and effective massage. In many instances, the heated stones actually act as extensions of the skilled masseur's hands, spreading feelings of soothing warmth and well-being throughout the client's entire body as it relaxes and calms the mind and emotions as well.
Spa Pedicures. - This is the optimal makeover for your feet, totally relaxing and luxurious. While you relax on a soft, cushioned spa throne, your feet will soak in a warm, rejuvenating foot-bath whirlpool. The entire process entails careful nail filing and shaping, pro cuticle care and a soothing heated cream foot massage. Then comes a hot towel steam procedure and a warm sugar-based scrub followed by a natural nail gloss or elegant polish application. Your pampered feet will rule your complete outlook on life for the rest of your day or evening.
When you choose the beauty experts of My Beauty First, you will receive the ultimate comprehensive makeover treatments available across Australia today. You will look and feel fantastic as your sentiments of well-being and self-esteem soar to new, luxurious, glamorous and healthy heights. Contact this outstanding house of pure beauty today for your relaxing, uplifting personal beauty makeover.
Optimized by NetwizardSEO.com.au