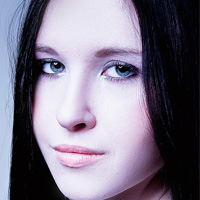 Facial Treatments that Will Keep Your Skin Hydrated During Fall and Winter Season
March 26, 2018
The experienced natural beauty experts at My Beauty First are all very knowledgeable and experienced concerning the best skin hydration treatments for your face during the fall and winter seasons. Many people assume that no special skin treatment is need during the autumn months since temperatures, although growing progressively cooler, are still within the mild range. However, skin treatment specialists will tell you that your skin in general, and especially the delicate skin of your face, needs specialized care and treatment throughout all seasons of the year. Even during the milder temperatures and weather conditions of spring and fall, your face requires attention and care in order to keep your facial skin vibrant, hydrated and well-conditioned.
Essential Facial Treatments for Keeping Your Skin Hydrated During Fall and Winder Seasons
During the transitional temperatures of fall and into the harsher cold and stormy weather conditions of the winter months, you facial skin requires excellent care and specialized treatments in order to stay well hydrated and healthy, including the following treatments:
ASAP Mini Facial. - This thorough facial treatment includes a gentle, but deep facial cleansing and an AHA/BHA exfoliating mask treatment along with a careful exfoliating scrub. These treatment applications are followed by application of a cleansing gel, a skin clarifying get and a moisturizing defense with SPF30+ protection. This gentle yet invigorating, comprehensive facial cleansing and revitalizing procedure will leave your face feeling newly awakened and totally revitalized.
ASAP Bliss Facial. - This highly effective facial involves use of a gentle cleansing gel, an AHA/BHA exfoliating treatment mask, a cleansing gel and a super C serum. These applications are followed by ultimate hydration and advanced eye repair procedures. This relaxing yet thorough and very effective facial makes your facial skin feel renewed, with greater elasticity and firmness. Afterwards, you will feel more relaxed and youthful, and the skin of your face will be softer with retained moisture and smoothness.
ASAP Ultimate Hydration Facial. - This luxurious facial treatment includes application of a facial cleanser, an AHA/BHA exfoliating treatment mask, an exfoliating facial scrub and a cleansing gel. This is followed by use of a super B complex, a soothing gel, ultimate hydration, advanced eye complex, CC cream and moisturizing defense SPF30+. You will feel that your facial skin has been cleansed, bathed and moisturized in the ultimate realms of luxury, elegance and fine care, and you can be assured that all this and more are true.
When you visit the facial skin beautification, fine care and radiant health experts at My Beauty First, you will benefit from the excellent advice, treatments and ongoing care to leave your face in glowing good health throughout the fall and winter seasons. While staying soft, supple and well-hydrated, your face will look years younger and filled with renewed vitality and well-being.
Optimized by NetwizardSEO.com.au