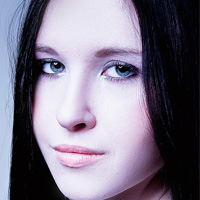 Important Reasons Why Reveal Facial Peel Can Be Beneficial for You
April 30, 2018
Over the years, your skin starts to show damage from exposure to UV rays, the natural aging process and various other causes. As a result, the top layer or layers of it has dead skin cells, fine lines and wrinkles, an undesirable texture and/or an uneven skin tone. Luckily, there is a non-invasive treatment that will help restore your skin to a more favourable condition, namely the Reveal Facial Peel by ASAP. Professionals apply this solution to your skin and let it set for the appropriate amount of time before removing it. After the treatment, you realise certain benefits. Read the important reasons why you should turn to this treatment in the following information.
Diminishes the Fine Lines and Wrinkles
Since Reveal Facial Peel contains both alpha and beta hydroxy acids it soaks in deep enough to diminish the appearance of wrinkles and fine lines. Once this occurs, your skin will look younger and with repeated use, you can take years off the appearance of your skin.
Helps Clear up and Prevent Acne
Reveal Facial Peel also unclogs pores and this can help clear up existing acne. It also will prevent it from occurring again in the same area with regular peel treatments.
Stimulates Cell and Collagen Production in the Skin
As this peel removes dead skin cells, it will stimulate not only new cell production, but also the production of collagen. Collagen is the protein that gives skin its youthful plumpness and suppleness.
Minimises the Appearance of Sun Spots, Freckles and Minor Scars
Along with diminishes fine lines and wrinkles, this peel does the same for minor scars, sun spots and freckles. Issues such as these can make you self-conscious, so you gain confidence after a Reveal Skin Peel.
Evens the Skin Tone
If you suffer from an uneven skin tone, the Reveal Facial Peel will help even it out. You even may be able to leave off some of your makeup if you wear it.
Provides Your Skin With a Firmer, Youthful Look
Due to the fact that this peel stimulates collagen production, as we mentioned earlier, it provides your skin with a firmer, youthful look in place of its possible sagging, aged appearance. Also, you will notice that it is smoother to the touch.
My Beauty First is the source for a quality Reveal Facial Peel if you are in the Victoria area of Australia. Your session will include a facial cleanser, an application of hydrating lip balm, the Reveal Peel and an application of a moisturizing daily SPF30+ solution. Our specialists are highly skilled at their jobs and deliver the best possible results.
Optimized by NetwizardSEO.com.au