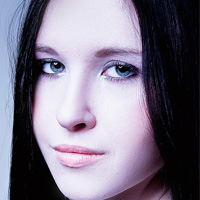 Improve Your Looks with New Makeup Trends for 2018
February 14, 2018
Makeup performs a variety of tasks for those who wear it. For one thing, it can enhance your natural beauty in a myriad of ways. On top of this, it can cover up skin imperfections to make you less self-conscious. Of course, many feel that applying foundation, blush, eye shadow, lipstick, eye liner and/or mascara will improve their appearance in some fashion. The latter reason is what we are here to explain. We will provide you with information about some of the new makeup trends are for 2018, and how they can improve your looks.
Red Lipstick with an Otherwise Minimalist Makeup Job
One dramatic look that is in with makeup in 2018 is bold red lipstick coupled with an otherwise minimalist makeup job. By applying natural tones of foundation with about the same shade in eye shadow and blush, you create the minimalist look, which is lovely on its own if you so choose to add the same shade of lipstick. However, you make a bold statement with this look by adding red lipstick to your lips.
Glittery Eyes
In 2018, glittery eyes will be in vogue. Just apply gold, silver or other glitter-style eye shadow on your eyelids to obtain this trend. Your eyes definitely will be the first characteristic of yours that people will notice as they approach you.
Matte Cheeks for an Attractive Glow
Even though glitter is in for the eyes in 2018, it will not be in for blush. Matte blush will be 'in' instead for an attractive glow and enhancement for your cheeks.
Feathery Eyebrows
Another trend in 2018 in makeup is feathery eyebrows. You can see each hair in the brows with this type of effect. It takes a light touch with a brush and eyebrow liner rather than the pencil liner you have been using for last year's look.
Coloured Eyeliner
All throughout the year you will see coloured eyeliner on the runway models and those in the know trend wise. Join this group by applying blue, green or other shades of liner, including the ever-popular brown and black. Broad strokes of the liner are also 'in' in 2018.
Cat Eyes
A fun trend in 2018 is the cat-eyes effect. This is where you shape the eyes with liner and possibly shadow to mimic the shape of a cat's eye.
For additional trends in makeup for 2018, turn to My Beauty First. We are skin, beauty, hairdressing and nail specialists and offer a variety of treatments that enhance your body.
Optimized by NetwizardSEO.com.au