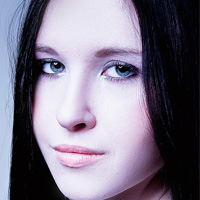 Non-Surgical Radio Frequency Skin Tightening: Our New Service Starting in November!
October 16, 2018
Today, more and more people are seeking out non-invasive treatments to tighten sagging skin in place of the traditional surgical methods. To answer this need for our clients, we are happy to announce that we will add non-surgical radio frequency or RF skin tightening to our lineup of quality services in November. With this method, you can receive effective results in skin tightening of various parts of your body without the need of cutting, stitching and long healing periods.
What Is Non-Surgical Radio Frequency Skin Tightening?
Non-surgical RF skin tightening involves exposing the skin to radio frequency energy. Through this, the energy reshapes and contracts the natural collagen that is present in the skin, which is what provides the tightening of the skin's surface. There are never incisions made and the skin is not stretched or altered in any other way to accomplish the ideal results with this treatment. The RF energy travels down to the dermis skin level without damaging skin cells. In fact, this treatment is so gentle that it is recommended for all skin types, including sensitive skin.
What You Should Expect during a RF Skin Tightening Session
During the session, the technicians will deliver radio frequency waves at the intended treatment area, ensuring that the skin has adequate exposure to receive tightening results. For optimal, visible results, though, you need to be aware that it may take three or more individual sessions of RF energy. You should not feel any pain while the RF energy penetrates the skin.
Will Health Insurance Pay for Non-Surgical Radio Frequency Skin Tightening?
Most of the time, this treatment is considered only a cosmetic treatment and not medically necessary. For this reason, health insurance plans will not cover any part of the cost of this treatment unless it is deemed medically needed to address a skin issue.
Possible Side Effects of RF Skin Tightening
After a radio frequency skin tightening treatment, you may have a bit of swelling and redness in the targeted area. However, these side effects should disappear on their own within 24 to 48 hours. You can apply cool water to the skin to reduce the irritation, but you should make sure that it is sterile. Keep in mind that any discomfort is minimal in comparison to undergoing surgical procedures for skin tightening.
For additional facts about non-surgical radio frequency skin tightening, consult with My Beauty First. We will be offering this service as of November. While you are at it, ask us about all of our other services to improve the look, condition and/or feel of your nails, hair and other parts of your body.
Optimized by NetwizardSEO.com.au