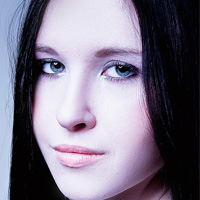 Pregnancy Massage: How Often Should This be Done?
November 5, 2019
Everyone knows that being a mother is not an easy feat, and it all starts from pregnancy. Along with all the preparations that a mother has to make are the bodily changes that she has to experience with it. Sore muscles, swollen joints, growing belly, and back pains are only some of the few things that a mother has to deal with on a regular basis. As such, these mothers often opt to go through these changes with the least amount of pain possible, still putting into consideration the health of the child they are carrying. One of the ways that they do so is by availing themselves of a pregnancy massage.
A pregnancy massage is a term used to describe all massages done during and after pregnancy. The procedure itself is considerably similar to a regular massage but they incorporate certain precautions to ensure the safety of the mother and baby. Its primary benefits include significant decrease in leg and back pains, better sleeping patterns, lowered anxiety, mood improvement due to increase in serotonin and dopamine.
How often should this be done?
There are testimonies that prove the effectiveness of a pregnancy massage. They say that it helps release the tension in the muscles that consequently relieves pain and promotes better posture. It also enables the mothers to move freely as the muscle pain decreases. That is why these expecting mothers try to book their pregnancy massage appointments as frequent as possible.
Massage therapists normally recommend pregnant mothers to have their massage appointments synced with their pre-natal visits with their doctors. As such, expecting mothers can have their pregnancy massage once every month until 27 weeks. Then, they can double their monthly visits from Week 27 until 36. After that, mothers can have their pregnancy massages weekly until birth since it is proven to be able to assist in labour stimulation.
Contrary to common myths and beliefs, pregnancy massage can promote a healthy pregnancy. It does not cause miscarriage and pre-term labour, provided that the massage was done by a personnel who has a licence in doing so and has real extensive training. It is also important to inform your doctor that you plan on availing of a pregnancy massage so that she can also give you any tips. This is done so that the safety of the mother and child will not be compromise for the sake of an hour of relaxation.
For more information regarding pregnancy massages, visit My Beauty First. We offer wide range of services including PL Hair Removal, Relaxation Massage, Hot Stone Massage, Pregnancy Massage, Body and Ear Candling, Reiki Healing, Healing of the 3rd Eye, Ultrasonic Fast Cavitation Session done by our highly qualified staff.
Optimized by NetwizardSEO.com.au