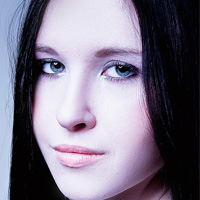 Reiki Healing and Its Benefits for Your Body
May 29, 2018
Today, many people are turning away from traditional medical treatments and to alternative methods of healing to solve their bodily ailments and issues. Reiki is just one of these alternative methods that people are finding effective at present. It is considered a kind of energy healing. Reiki hones in on the various levels of mental, physical, spiritual and emotional energies that enhance everything in your life. In fact, it is one of the oldest healing forms known to humans that is still in use in current times. Read the following to learn the benefits of turning to this type of healing for your own life.
Simulates Your Body's Self-Healing Capabilities
Reiki sessions get your body back on the right track, so that its own self-healing abilities can help restore your body to a healthy condition. This includes improving your breathing, blood pressure and heart rate.
Encourages Balance and Harmony
Reiki also promotes harmony and balance within the body. It works by restoring the balance throughout the body, which in turn brings about harmony between the mind, body and emotions.
Helps Relieve Tension and Stress
People who participate in Reiki sessions enjoy the ultimate in relaxation. As a result, their stress and tensions melts away.
Relieves Pain
Reiki helps on the physical level as far as relieving pain from sciatica, arthritis and other painful issues. On top of this, it can alleviate the symptoms of chronic fatigue, insomnia, menopausal side-effects and asthma.
Eliminates Energy Blocks
Regular sessions of Reiki help you develop a calmer state of being by eliminating energy blocks. This not only calms you, but it also enhances your mental clarity, memory and learning abilities. Reiki is highly effective in alleviating mood swings, frustration, anger and fear.
Helps the Body Eliminate Toxins
When your body becomes out of balance, it winds up having trouble eliminating toxins in the proper manner. Since Reiki healing returns the balance to the body, it stimulates the body's ability to process toxins through the proper systems.
Supports the Immune System
When balance and harmony returns to your body with the help of Reiki healing, your body's immune system works more efficiently. It can help you fight off a wide assortment of issues.
To learn other benefits that Reiki healing can provide your body, consult with My Beauty First. We offer 30-minute and 60-minute versions of this alternative method of healing. Ask our professionals which length of session is advisable for your specific needs. Our specialists deliver quality workmanship and services in a wide assortment of skin, beauty, body, hair dressing and nail treatments.
Optimized by NetwizardSEO.com.au