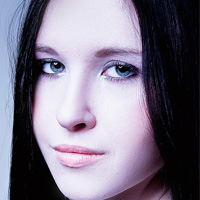 Start Your New Year 2019 Right with the Best Beauty Treatment You Deserve
January 15, 2019
If you feel the need to rejuvenate yourself now that 2019 is in full swing, the ideal fashion to do so is to start off the year the right way with the best beauty treatment. Whether you wish to remove unwanted hair, relax your muscles, remove dead skin cells, heal your body or eliminate pockets of fat, there is an effective beauty treatment available to accomplish your goal. Below, there is a brief explanation of these treatments in case you are unfamiliar with what they are.
IPL Hair Removal
Unwanted hair shows up on various parts of the body with both men and women over the years. IPL hair removal is a non-invasive way to rid your body of this hair. It works by targeting intense pulses of light at the melanin of your hair. When the light hits the melanin, it heats up the hair and the follicle, which kills the hair and causes it to fall out. It may take more than one treatment to receive optimal results.
Massage Therapy
With all the holiday events over, you may find that your muscles are tense and sore. To remedy this, you should pamper yourself with one of the following types of massage:
Relaxation massage
Hot stone massage
Aged-care massage
Pregnancy massage
Salt Scrubs
The summer weather in Australia in 2019 can cause the skin to dry out and become flaky with dead skin cells. There is no better way to remove these cells than with salt scrubs that are lightly scented. Afterwards, you can apply a lotion or cream to moisturise your skin.
Reiki Healing
Reiki healing is an alternative therapy that is a Japanese technique for healing both mental and physical trauma. It provides the recipient with mental clarity and instills true spiritual well-being to the body.
Ultrasonic Fat Cavitation
Ultrasonic fat cavitation is another beauty treatment that you deserve to participate in this year if you have unwanted fat deposits in the chest if you are a male, abdomen, buttocks, upper arms, love handles, chin area or inner thighs. This treatment in non-invasive and uses low-frequency sound waves to heat, vibrate and liquefy the unwanted fat cells. Your liver and bloodstream then carries the liquid away to flush it out of your system.
For further details about the best beauty treatment that you deserve in 2019 and where to receive it, consult with My Beauty First. We specialise in all of the above treatments and more. Our highly trained specialists deliver quality results with each treatment that they perform on you and others. You will never be disappointed when you rely on our company for any of our services.
Optimized by NetwizardSEO.com.au