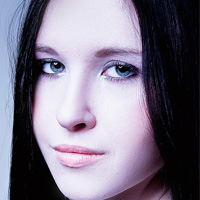 Tuscan Tan Spray: Your Tanning Solution Without Going to the Beach
January 30, 2018
Since we understand the dangerous side effects for the skin related to exposure to UV rays either from the sun or tanning beds, more people than ever before are searching for a safe way to obtain the benefits of tanning in a safe manner. The solution is an easy one in that spray tanning is readily available today, and it offers a wide range of shades from which to make your selection. However, not all spray tan solutions offer quality results. We are here to explain the benefits of Tuscan Tan spray as your tanning solution without going to the beach.
Tuscan Tan Spray Contains the Exclusive Violet-Tone Complex®
One unique, exclusive substance in the spray solution from Tuscan Tan is the Violet-Tone Complex®. This substance is a blend of natural ingredients and its sole purpose is to eliminate unwanted orange undertones that other brands leave in their solutions. As a result, the recipient receives a tan that is a more realistic shade and not orange skin.
Mimics a Natural Tan
Due to the fact that this brand of tanning spray includes world-exclusive technology along with the Violet-Tone Complex®, it mimics naturally tan skin tones 100-percent accurately. The clients choose which tone appeals to them prior to the spray session.
Tuscan Tan Solutions Are Ideal for All Types of Skin
Another advantage of Tuscan Tan spray is that is adapts well to all skin types. It can achieve a wide range of depths from a light glow to a dark, rich tone.
Offers Unmatched Performance
You will receive a tan that lasts longer than if you opt for other brands. Therefore, you receive a higher return on the investment you have in your tanning sessions. It not only applies to the skin smoothly, but also it dries immediately for a non-sticky finish. Also, it is odourless and can last up to seven days or more. The fading of it is gradual similar to that of a natural sun tan. Different solutions are available in the Tuscan Tan spray and the only difference is the time it takes for each to develop.
To receive a high-quality spray tan using the Tuscan Tan spray, come to My Beauty First. We offer full-body sessions in both two-hour and eight-hour developing times along with a half-body session when full body is not desirable. Prices vary for each, so refer to our website for additional information. You also will notice that we provide other beauty enhancements that range from IPL hair removal to hairdressing services.
Optimized by NetwizardSEO.com.au