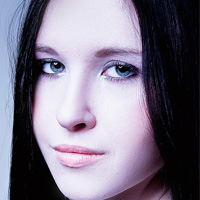 What Are the Things That You Need to Do Before Undergoing a Hot Stone Massage?
July 2, 2019
Hot stone massage is one of the most relaxing forms of massage that a person can participate in today. The practitioners of this massage place heated stones, which are usually smooth river rocks, on specific points that are known to energise the body and mind. They are careful to use a professional stone heater to warm up the stones to a temperature between about 43-degrees C and 54-degrees C. To ensure that you receive the most from your massage session, you need to do the following things prior to your appointment.
One. Make your appointment with a professional practitioner on a day when you will not be in a hurry. You should have the time to relax fully instead of feeling rushed. Fail to do this, and you will waste your time and money with this type or any other type of massage for that fact.
Two. Hydrate your body with plenty of water prior to and after the hot massage session. This helps flush the toxins out of your body. The process of massage expedites this process, but only if you are properly hydrated.
Three. Dress in comfortable clothes for the session. Do not overheat your body with multiple layers of clothes. Keep it simple. Of course, during the session, you will need to unclothe and cover your body with a sheet or blanket.
Four. Pull medium to long hair back or put it up to be certain that it does not interfere with the process of hot stone massage.
Five. Another thing to do to keep from feeling rushed is to arrive to your session a bit early. This will help you mentally and physically prepare for the experience of the session correctly.
Six. Talk to the massage practitioner about any concerns that you may have about this type of massage. In addition, do not hesitate to inform him or her about any preferences about lighting, background music, aroma or anything else that the practitioner may offer simultaneously with the massage.
Seven. Try to eat moderately at least an hour or more before your appointment. You never want to eat a heavy meal prior to this type of massage.
Eight. The most important thing that you need to do prior to your appointment is to relax. Let your problems go mentally and loosen your muscles up as much as possible on your own.
For further details about what to do before your session for hot stone massage, consult with My Beauty First. We offer this type of massage as well as other kinds in both 30-minute and 60-minute sessions.
Optimized by NetwizardSEO.com.au