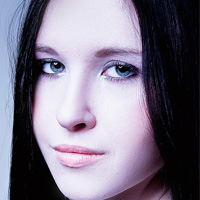 Winter Tanning: Is It Really Possible?
June 8, 2018
Your ability to tan at any point during the year is dependent upon the length of exposure to UV rays along with the intensity of these rays. To learn the intensity of the rays just refer to your local UV index on a given day. While most people receive their natural tans in the summertime, there are those people who live in areas where winter tanning is possible. The problem with tanning in the winter is that it requires additional exposure to UV rays since their intensity is less in most cases. This heightens the risk of skin issues associated with prolonged sun exposure. A much easier way to tan in the colder months of the year is to participate in Tuscan Tan spray tanning sessions. No sun is necessary to obtain just the right shade of tan that is completely natural looking.
What Is Tuscan Tan?
Tuscan Tan is a professional tanning products that sprays onto the skin to mimic the naturally tanned skin tones that can occur with sun contact. The solution is a 100-percent accurate since it contains the "Violet Tone complex', which is a mix of plant-based ingredients that prevent orange undertones from occurring during the application process.
On top of its fantastic, exclusive colour range, the Tuscan Tan process offers superior performance. One spray session produces results that last at least seven days, if not more, without fading. After this, the spray tan fades gradually just like a natural tan does over time. When it fades to a point where you feel like another application is necessary, just call and schedule another session. In less time than it takes to tan with the sun, you will realise favourable results.
How to Prepare for a Tuscan Spray Tanning Session
You always should prepare your skin prior to participating in one of these professional Tuscan spray tanning sessions by doing the following 24 hours ahead of time:
Exfoliate dead skin cells from your body in the area where the professionals will apply the tanning solution
Shave or wax the hair off the application area since the hair can prevent the spray from soaking into the skin correctly
Instead of trying to figure out how and when to tan during the winter weather, make it easier on yourself, and turn to My Beauty First for Tuscan spray tanning sessions. We offer half-body as well as two different full-body sessions. On the latter, you can select from eight-hour or two-hour developing. Along with our spray tanning services, we provide a wide variety of beauty, hair dressing, skin, and nail treatments, including various types of massage therapies.
Optimized by NetwizardSEO.com.au